ÆON Flow RT Open and Closed are re-tuned versions of Dan Clark Audio's award winning ÆON Flow headphones. Our re-tuned headphones take the original ÆON Flow sound to the next level, with a clearer midrange and larger soundstage on the open, and a punchier bottom end on the closed.
If you're looking for the next level up in performance, be sure to check out ÆON 2, which offers a redesigned motor and delivers a smoother, more detailed sound with a more expansive soundstage, and which needs 50% as much space in your bag for traveling.
They're still made in San Diego, CA, and available exclusively on our online store.
STATUS: ÆON Flow Open is available now!
ÆON Flow RT is a retuning of our award-winning open-backed ÆON Flow Open and Closed headphones.
Using our new perforated ear pads, ÆON Flow RT Open has a more open sound than the original, with an improved top end and a lively and fun tone, with more emphasis on the deeper bass and a slightly leaner midrange. AEON Flow RT Closed has a lot more bass output than it's predecessor, and also improved soundstage depth. The construction is almost all metal for durability and highest sound quality, yet it is remarkably light to ensure comfortable listening sessions. ÆON Flow RT utilizes our V-Planar and Trueflow technologies to deliver a detailed and natural listening experience.
Designed, built and tested in San Diego, CA, ÆON Flow RT headphones offer a 2 year warranty for parts and labor.
ÆON headphones include our DUMMER (Distinctly Un-Magical) cable with an integrated dual 1/4" and 3.5mm OR and XLR plug and a compact case for travel or storage.
PERFORMANCE
Driver: 62mm x 34mm single-ended planar magnetic
Driver matching: +/-2dB to target curve, channel matched to 0.5dB weighted 30-8KHz
THD: less than 0.3% 20-20KHz, 0.1% 100-8KHz
Headband: Nickel-Titanium (Nitinol) memory metal
Baffle: Carbon Fiber
Earpads: Japanese Synthetic Protein Leather
ÆON 2 Open, Frequency Response*

ÆON 2 Open, Total Harmonic Distortion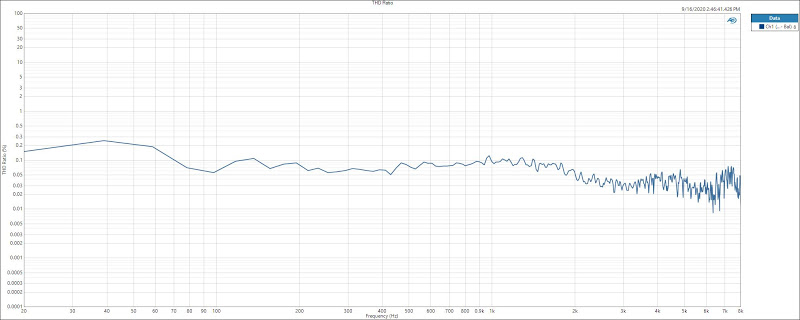 *Frequency response measurements on headphones do not correlate to the typical "flatter is better" response people are used to with loudspeaker measurements. When measuring headphones on a lab-grade system there is always a rising high-frequency component starting around 1.5KHz and peaking around 6KHz. Further, interactions between the headphone and microphone cause the high-frequency response to look like a series of peaks and troughs. It should be understood these measurements are to make relative comparisons between our headphone models. Finally, when comparing to measurements on other websites or of competing headphones, unless they use a GRAS 45CA without compensation the measurements are "apples to oranges" and can not be directly compared.
IN THE BOX
ÆON 2 headphone
Carrying case
¼" with 3.5mm OR 4-Pin XLR DUMMER Cable (optional upgrade to VIVO cable)
Certificate of authenticity
Manual
Tuning kit
Press+Awards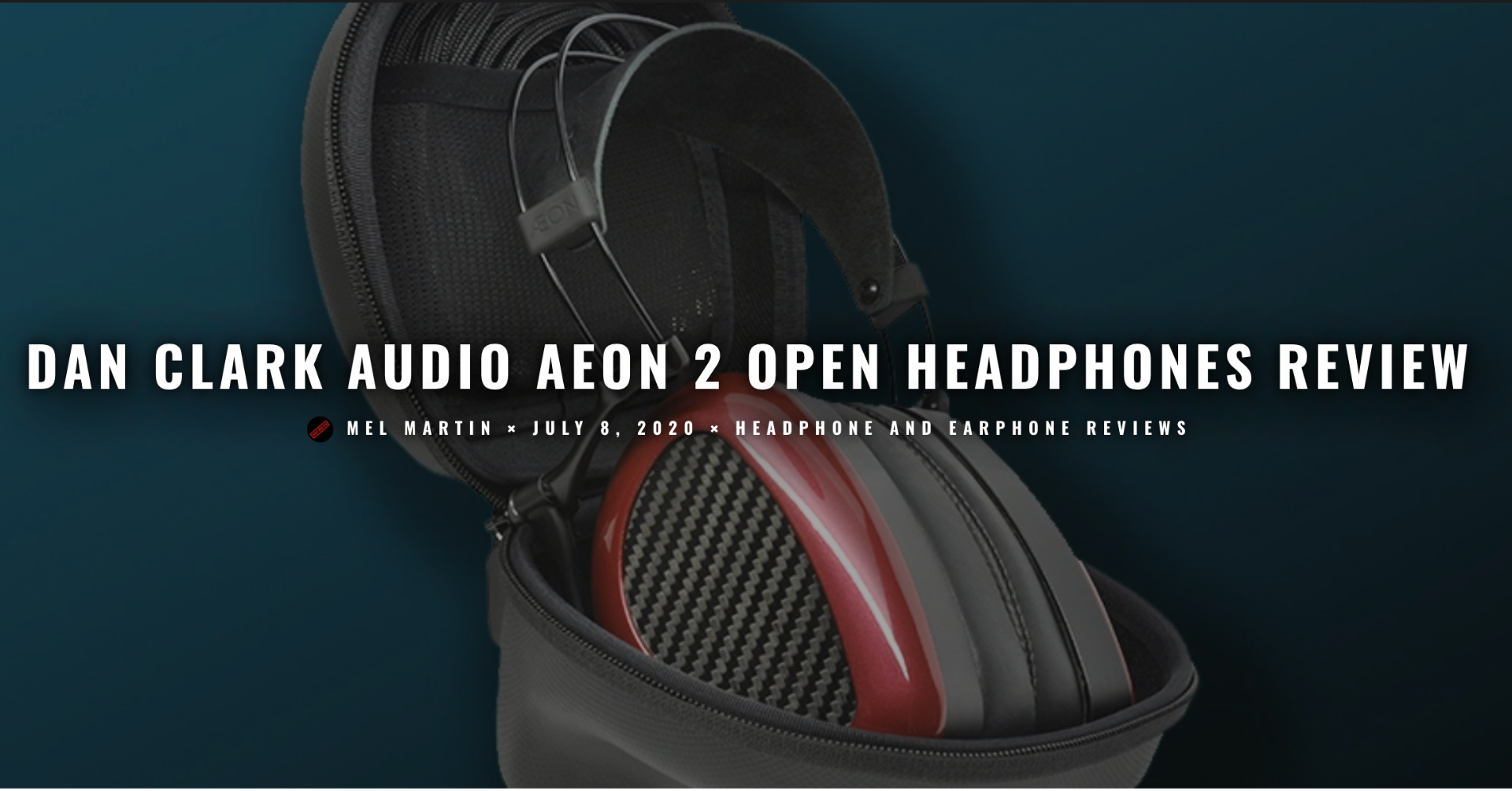 DAN CLARK AUDIO AEON 2 OPEN HEADPHONES REVIEW
Mel Martin // July 8, 2020
Dan Clark Audio answers with a resounding "yes" with its newly designed AEON 2 open and closed-back headphones. The AEON 2 headset I'm reviewing here is the open-back model. It combines very high quality with long term comfort, not something I can say about every headset I've reviewed over the years. The AEON 2 headsets are a continuation of the original AEON headset, which has been highly praised in audiophile circles.

---

Dan Clark Audio AEON 2 Closed Back Headphones Review
MATTHEW JENS // May 12, 2020
"One of the most impressive closed-back headphones I auditioned last year came from Dan Clark Audio – the AEON Flow Closed. Back then, the company was known as MrSpeakers but changed its name to reflect its intended future direction. I was firmly impressed, as this design had some key differences that separated it from an average set of planar magnetic headphones. It ended up setting a high bar for what I have come to expect from this type of design. And now along comes this new edition, sporting some fundamental physical changes and important internal upgrades, landing at $1,595 locally."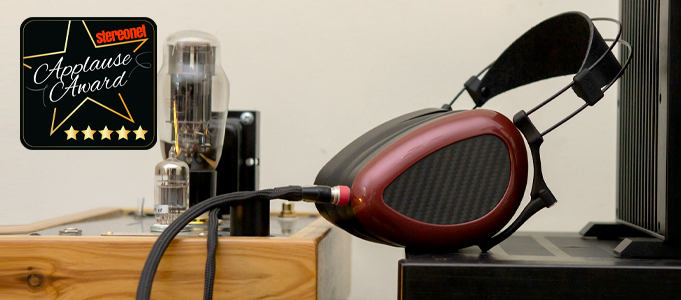 ---
ENHANCEMENTS
Your ÆON 2 will deliver years of enjoyment, but some of these enhancements can add to the versatility and enjoyment of your headphones!
Bundles
AEON Ear Pads
DUMMER and VIVO Cables
Electronics