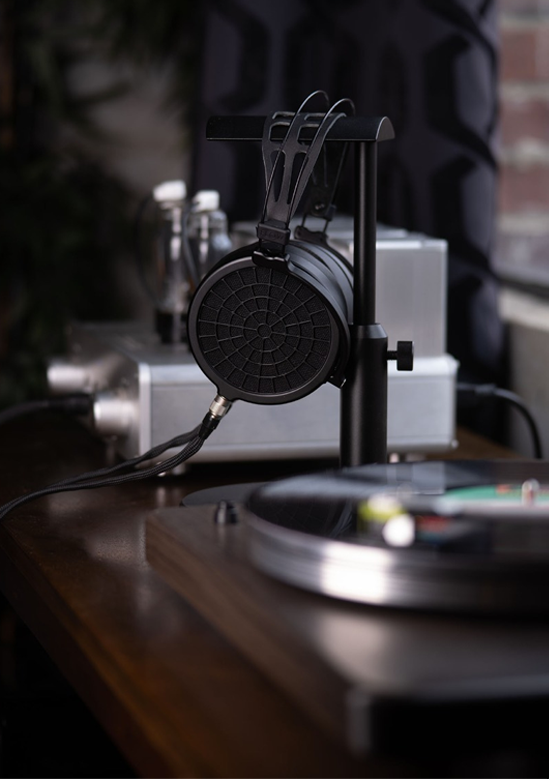 ETHER Headphones: Go With the FLOW
Dan Clark Audio's (formerly MrSpeakers) approach to headphone design has always been to build from the ground up, eschewing off the shelf drivers and instead building proprietary technology to ensure the highest levels of performance. Our first totally in-house headphone was ETHER, which was released in 2015. Ether Flow was introduced in 2017 after an exhaustive deep dive into groundbreaking engineering, materials, and innovative manufacturing technics, all with one end in mind: musical truth.
With ETHER 2 the DCAudio design team made major upgrades to the Driver, supercharging it with innovations like V-Plannar Driver and TrueFlow motor technology. Melding these two technologies together created a more organic, nuanced sound that rings true to artists and consumers alike by delivering a higher level of details with lower distortion, natural dynamics, and an organic tone.
DCAudio's latest flagship product offering, ETHER 2, pushes the boundaries of flagship performance at a price point well below competing flagship headphones.
ETHER 2: Pure Passion Defined
Our Flagship ETHER 2 was truly designed using the proverbial "blank sheet" of paper. Instead of designing TrueFlow technology into an existing motor, as with our classic ETHER Flow line, our team designed a completely new motor around TrueFlow to realize major improvements in linearity, dynamics and detail. Couple this increased resolution with a new diaphragm that is nearly 70% lighter ETHER 2 delivers incredible detail, fast, tight bass, and liquid mids culminating in one of the most organic musical sounds you will hear from an audiophile headphone.
Unlike loudspeakers a headphone has a direct physical connection with the enthusiast. The construction affects a headphone sonically but also defines the interface with the user such that the comfort and fit play a major role in creating the final listening experience. As much design time went into the Physicality of the ETHER 2 design as anything else to ensure hours of comfortable musical bliss.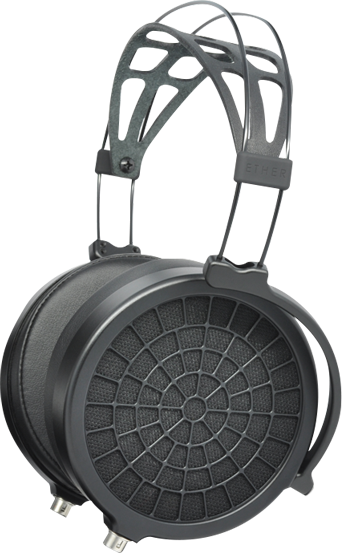 ETHER 2 is all custom designed Metal and Carbon Fiber. Full Metal and Carbon fiber ear cups and headband enhance performance and durability. The ETHER 2 is truly a sum of its parts. Incredibly light at 290 grams total, and comfortable to wear for long periods of time and belive me given the weight and the sonic performance of Ether 2 you will not want to take them off ….ever!!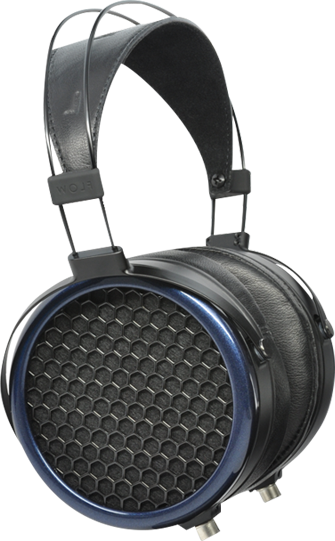 ETHER Flow 1.1
Our classic ETHER Flow 1.1 headphones deliver a sumptuous blend of high-performance audio, comfort, and classic full-size headphone design. Our ETHER Flow 1.1 delivers an outstanding open-backed headphone experience, while ETHER C Flow continues to set the standard for high-end closed headphone soundstage, delivered with a fun voicing that makes it a great all-around headphone for those seeking isolation, or wishting to not disturb others with their headphone music.
On a personal level, Dan's passion for the headphone community manifests itself in striving to "trickle down" as many of his new innovations to upgrade Dan Clark Audio owners existing legacy products when possible. This not a "happy accident" it is a core company commitment. So along with the unprecedented critical acclaim the Ether 2 has received we simultaneously released the 1.1 update to our existing Ether Flow open and Closed Headphones, revising the tuning system to improve detail retrieval and dynamics and offering this as a backward-compatible user-installable upgrade to existing ETHER Flow 1.0 owners.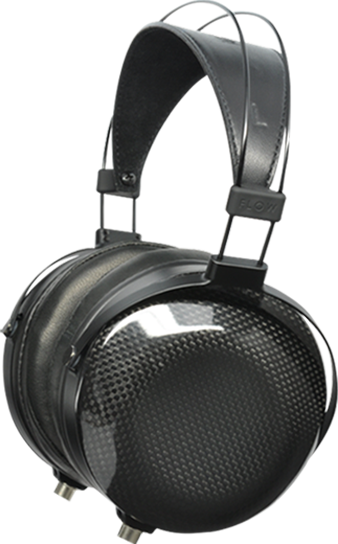 Filter
Shopping Options
Category

ETHER 2

1