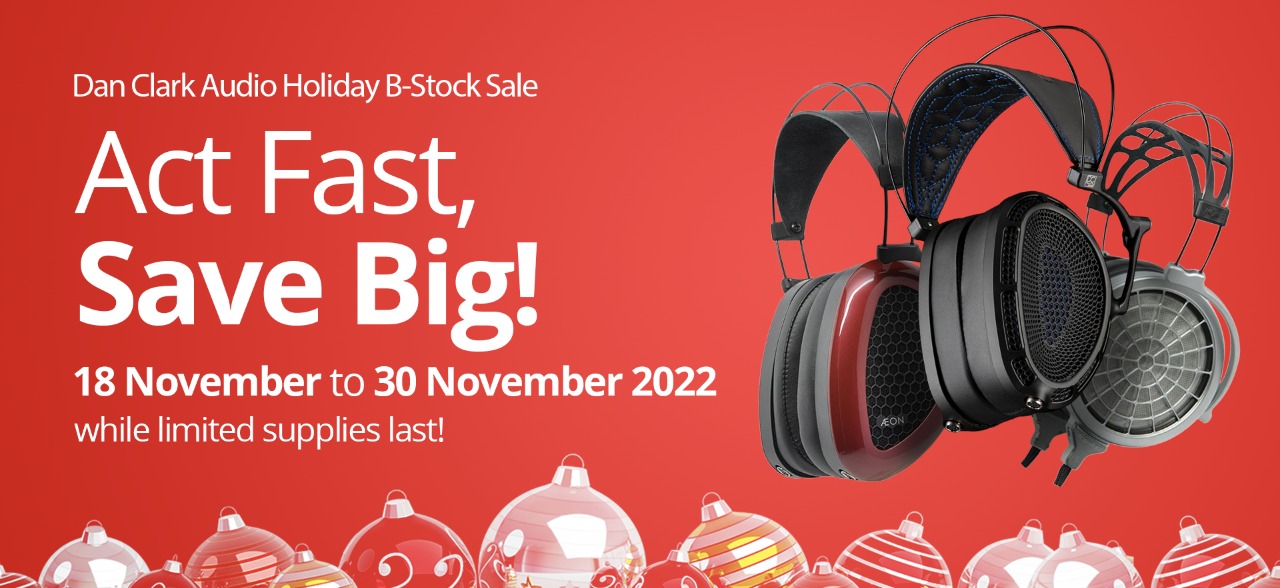 2022 has been a banner year for Dan Clark Audio, with our new flagship STEALTH and EXPANSE headphones being acknowledged by both press and customers as some of the finest headphones available. 2022 also saw the return of trade shows, from Munich to CanJams around the world, and we have to say it's been great seeing our customers and friends in person, again!
The welcome news for you is we have accumulated a number of trade show demos and new-in-box headphones with minor cosmetic flaws and we're having a 20% off (10% off on AEON RT models) clearance sale on this B-Stock, just in time for the holidays!
The following terms and conditions apply to all B-Stock headphones:
Headphones have been tested and meet factory specs
Headphones have new earpads
B-Stock Units come with full 2-year DCA Warranty
B-Stock headphones are not eligible for Club DCA discounts
All sales are final
Quantities are limited for all models
Purchase of B-Stock units qualify for membership in Club DCA, so be sure to register your headphone!